K8 Sales Rep Portal: Find out more
K8 Sales Rep Portal is a quick-to-deploy, web-based product that enables your sales team to capture and process orders away from the office. This helps ensure you are delivering the right products to customers on time, every time.
Key features and benefits:
Validation of user credentials against K8
Access product and stock information
Locate customer records as if you're searching within K8
Raise sales orders on your customers' behalf
View top-level sales metrics through MySales
Capture sales orders
To find out more about K8 Sales Rep Portal, fill in the form to download the datasheet.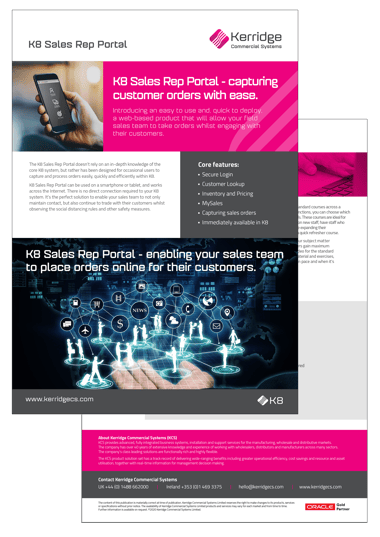 Receive the K8 Sales Rep Portal datasheet