Introducing K8 eReceipts
A simple to use, yet powerful digital solution to enable you to book receipts from purchase orders immediately into stock – whether in branch or in a busy warehouse - and manage any issues found.
Getting the goods to the customer on time is key to the success of your business. Making sure that you have received the correct goods from your supplier and that they are immediately available for processing and onward despatch to meet your commitments is vital.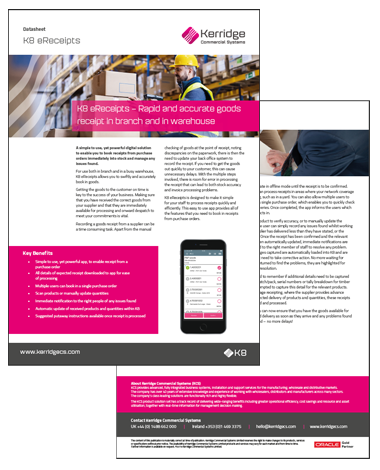 Receive the K8 eReceipts Datasheet