Trading in new ways
Now is the ideal time to put an ecommerce solution in place that will allow you to trade online. After all, the internet has become the go-to place for buying goods, and provided an opportunity to help you continue operating safely and productively.
We offer a number of easy-to-deploy ecommerce solutions:
K8 WebShop - sell directly to consumers
K8 WebTrade - trade customers can buy online and settle their accounts
K8 WebPro - sell to trade and consumers
Amazon/eBay Connector - get trading on two of the world's biggest marketplaces!
Let us help you to trade in these new ways.
Boosting productivity together
Businesses need to adopt new ways of working that minimise human contact, while still providing great customer service. Cloud solutions can give your team access to collaborative business intelligence and sales order tools that will help them stay productive, regardless of their physical location.
Our cloud-based tools include:
Sales Rep Portal

- a web-based portal for capturing customer orders

Vecta

- business intelligence, CRM and sales analytics
Let us help you boost your productivity.
Going digital, staying safe



In situations when you still need to maintain face-to-face contact with your customers, making the shift to the digital age can help keep everyone safe. There are apps and solutions that integrate with your ERP system, keeping contact and paperwork to a minimum.
Our digital solutions to keep your business safe and productive include:
eReceipts

-

rapid and accurate goods receipt

e

Pick

-

process pick

tasks and be guided to bin locations

Paymentsense

- safe and secure card payment processing

ePOD

-

electronic point of delivery solution
Let us help you adapt to safer ways of working.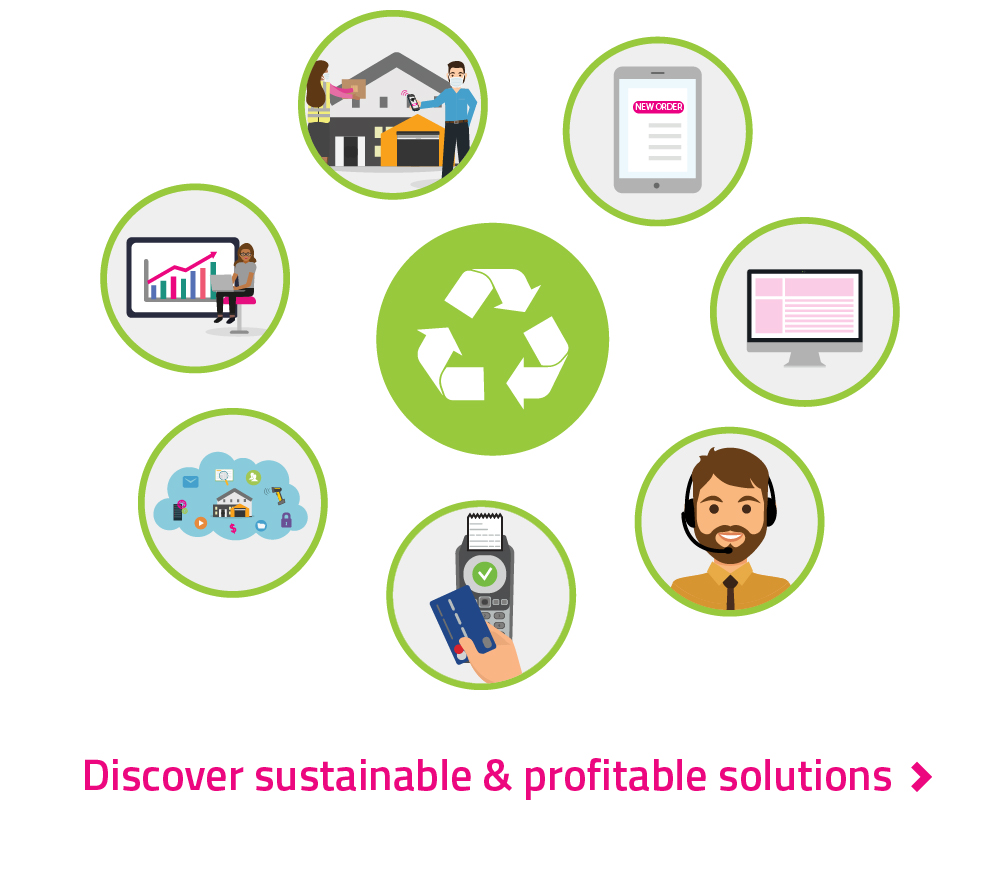 Building a greener future
New technologies can help you in the here and now, but they should also allow you to take steps towards a greener future. Sustainability and profitability go hand in hand - reducing transport costs, energy consumption and waste benefit both the environment and your bottom line.
By joining forces, we're can help your business thrive now and for years to come.
Let us help you build a greener future.